 The Right Value... The Right Plumber...

Fast, Friendly and Helpful!
Valu-Rite Plumbing offers Fast Professional Plumbing Repair Services
NO DISPATCH FEES!
NO EMERGENCY FEES!
1 HOUR RESPONCE!
Woodstock Ga Services
---
---
---
---
Don't be forced to pay big money for a small job!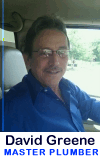 With Valu-Rite Plumbing, You won't pay inflated prices many companies charge for a small job in Woodstock or surrounding areas. Valu-Rite Plumbing can handle all of your residential and commercial issues for your home or business.
Valu-Rite Plumbing specializes in repairs, remodels & installations and replacements of sewers, drain piping and water mains!

We guarantee all of our work for Years and offer materials which has proven to be amoung the most reliable in the industry. That means quality made repair parts, pipes, and fittings, and other materials that often exceed the quality required by code.
Why Choose Valu-Rite Services?
Free Estimates

Valu-Rite Plumbing charges absolutly nothing to visit your property and provide an estimate!




No Hidden Or Additional Charges

Many Woodstock companies charge dispatch fees, trip fees, after hours fees, overtime fees With Valu-Rite Plumbing, you can avoid dispatch fees and high prices and rest assured, your issue is being handled by professionals.




Full Gaurantee On All Services!

Valu-Rite Plumbing provides our Woodstock customers with a 1 - 10 Year warranty on all our services, No Questions Asked Warranty!




Valu-Rite Guaranteed Price before we Start!
A courteous, clean technician will visit your property, and give you a
FREE, GUARANTEED price quote before any work is started. If you don't like the price, you pay nothing for the visit!

REQUEST THIS SERVICE NOW?

Top