licensed plumbers Roswell
Licensed Plumbers
Why use a Licensed Plumber?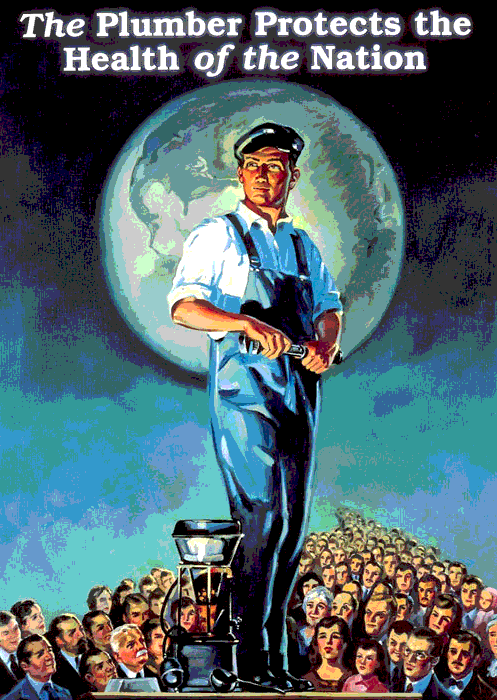 Licensed Plumbers in Roswell have demonstrated by way of exam that he or she has the knowledge to install or repair Roswell plumbing systems in such a manner as to protect the public health from sanitary diseases and ensure proper functionality of the plumbing system. This "8" hour exam is a very stringent plumbers exam, and the student must also be referred by (3) licensed plumbers that he or she has received (3) years minimum training before being allowed to sit for the exam. A "Master Plumber" must demonstrate a total of (5) years' experience before being able to sit for his or her second "8" hour exam for the Master Plumbers License.

Disease has been controlled largely due to proper sanitation through correctly designed Plumbing systems in Roswell. The SARS virus has been directly linked to improper Plumbing system design, and many other diseases are linked to improper sanitation.

An unsanitary situation may occur from something as small as an improperly installed p-trap for your sink which we see all the time in Roswell. Improper vent placement is also regular in Roswell and can affect the gas-trap seal of your sink or other fixture causing disease ridden gases to enter the air you breathe. An improperly installed seal beneath your toilet can allow these gases to escape as well. Should you trust just anyone to install your new toilet in Roswell?

We find many cases where Roswell plumbing systems have been altered improperly or fixtures improperly installed have caused infiltration of these gases into the home of our customers. Preventing this is the reason Plumbing is a professional trade.



Valu-Rite Plumbing Roswell understands and has great respect for the codes that govern the industry in order to protect your Family health. We are highly trained and undergo regular continuing education in order to guarantee the health of your family is protected and your Plumbing issue is repaired with precise health conscious craftsmanship in Roswell.
Give us a call and get the experience, respect and courtesy you deserve when you need a professional licensed Plumber in Roswell Ga.
We're excited you've chosen to visit us!