Expert Plumbing Services You Can Count On!

Our promise is to save our Metro-Atlanta neighbors money by solving their plumbing problems permanently using 30 Years of trouble shooting knowledge, and the most innovative plumbing solutions in the industry. Our goal is to provide 100% customer satisfaction while protecting the healh and Property of our Customers. read more...>




What you can expect from our Metro-Atlanta Plumbing Services

No Trip Charge!
Lifetime Guarantees!
A Guaranteed Price before we start any Plumbing work!
30 Years of trouble shooting Knowledge.
A very Polite & Courteous Technician.
Shoe Covers to Protect your Home.
Drop cloths/Trash Bags/Brooms/Vacs

Give us a call and get the experience, respect and courtesy you deserve when you need a professional Plumber servicing the Metro-Atlanta Ga area. We look forward to working with you...
Pride in Metro-Atlanta Plumbing Craftsmanship!
At Valu-Rite Plumbing, We take pride in the craftsmanship of the Plumbing systems we repair or replace in Metro-Atlanta and specialize in replacing old galvanized water plumbing piping and cast iron drain piping. All Metro-Atlanta plumbing pipe replacement jobs carry a Lifetime Warranty and we guarantee years of trouble free plumbing operation.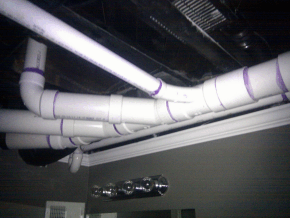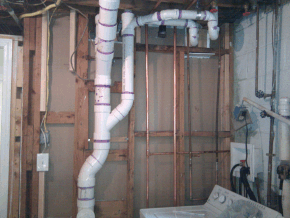 In many cases, plumbing pipe replacement jobs are covered up to 90% by your Home Owners Insurance Policy. Valu-Rite Plumbing, Inc., are experts at working with your insurance Company in cases where old plumbing systems fail and need replacement. We get the job done fast with hard working expert plumbers who care for your home.
We offer affordable prices on all our Metro-Atlanta Plumbing Services, Including:
Bathroom Sink Repair or Replace, Faucet Repair or Replace, P-Trap and Shut-off Valve Repair, Drian Line Repair, Toilet Repair or Replace, Fill Valve Replace, Flush Valve Replace,Tank Replace, Tub Repair, Bathtub Replace, Shower Install or Replace, Shower Faucet Repair, Tile Repair or Install, Water Line Repair or Replace, Cast Iron or Galvanized pipe repair or replace, hot water dispencers, water heaters, tankless water heaters, kitchen faucet repair, kitchen sink drain repair, food disposal repair or replace, hose faucet repair or replace, gas line and water line leak detection, gas line repair or replace, add an outside grill install, fireplace gas log install, thermal expansion protection, foundation leaks, water clean-up, sewer oders, crawl-space plumbing, well pump repair, sewage pump repair, sump pump repair, kitchen sink replace or install, wash tub or mop sink repair, bath additions, basement additions and many more..
Service Locations
Valu-Rite Plumbing services the following Metro-Atlanta Areas.