Plumbers Woodstock GA





With 32 Years of solid hands on plumbing repair services experience in Woodstock GA. We have the knowledge to trouble-shoot and solve the most difficult plumbing repair situations. Your plumbing system not only affects your property; but it affects the health of your family as well. Proper training and experience is crucial in many aspects of plumbing repair services in Woodstock GA.

The owner and operator of Valu-Rite Plumbing is amoung the top 10% most experienced Plumbing Repair Experts in the Woodstock GA area. Our goal is to PROPERLY solve your plumbing repair issues while protecting the health and property of your Family.
read more...>




What you can expect from our Plumbing Repair Services

No Trip Charge on ANY plumbing repair service in Woodstock GA
Lifetime Guarantees
A Guaranteed Price before we start any Plumbing Repair work
32 Years of Knowledge in Plumbing Repair and Pipe Replacements
A very Polite & Courteous Plumbing Repair Technician


Call and speak with Master Plumber David Greene now; and get the experience, respect and courtesy you deserve when you need a professional plumbing repair expert in Woodstock GA. We look forward to working with you on your plumbing repair project...
Plumbing Repair Services Woodstock Ga
At Valu-Rite Plumbing, We take pride in the craftsmanship of the plumbing repair and pipe replacement jobs we do in Woodstock and specialize in plumbing repair, sewer and drain cleaning and repair, well pump repair, sewer and sump pump repair, emergency plumber water leaks and emergency water service pipe replacements, as well as replacing old galvanized/polybutylene water plumbing piping and cast iron sewer and drain piping. All Woodstock plumbing pipe replacement jobs carry a Lifetime Warranty and we guarantee years of trouble free plumbing system operation.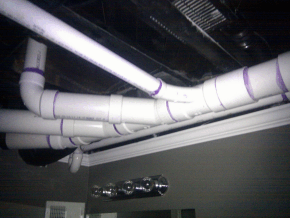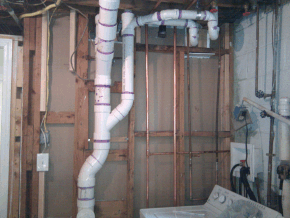 In many cases, plumbing pipe replacement and polybutylene (poly) pipe replacement jobs are covered up to 90% by your home owners insurance. Valu-Rite Plumbing David Greene is an expert at working with your insurance company in cases where old or polybutylene plumbing pipe systems fail in Woodstock and need replacement. We get the job done fast with hard working expert Woodstock plumbers who care for your home and your Families Health.
Copper Pipe Water Leaks?:
Amazingly, in the Woodstock area; polybutylene and now copper pipes are leaking and causing damage to home and property. Copper water pipe systems are leaking due to deterioration caused by hard water or electrolosis in the copper piping system; as well as the fact that the original plumber used a light-weight grade of copper when installing the copper pipe system from the start. Polybutylene plastic water pipe is still out there and still failing at an alarming rate due to inferior checmical makeup of the polybutylene (poly) plastic itself.



---
Plumber Repair Services for Woodstock Ga Continued..:
Bathroom Sink Repair or Replace, Faucet Repair or Replace, P-Trap and Shut-off Valve Repair, Drian Line Repair, Toilet Repair or Replace, Fill Valve Replace, Flush Valve Replace,Tank Replace, Tub Repair, Bathtub Replace, Shower Install or Replace, Shower Faucet Repair, Tile Repair or Install, Water Line Repair or Replace, Cast Iron or Galvanized pipe repair or replace, hot water dispencers, water heaters, tankless water heaters, kitchen faucet repair, kitchen sink drain repair, food disposal repair or replace, hose faucet repair or replace, gas line and water line leak detection, gas line repair or replace, add an outside grill install, fireplace gas log install, thermal expansion protection, foundation leaks, water clean-up, sewer oders, crawl-space plumbing, well pump repair, sewage pump repair, sump pump repair, kitchen sink replace or install, wash tub or mop sink repair, bath additions, basement additions and many more..
We provide Plumbing Repair Services to the following Areas
Plumbing Repair Service Areas
Services at a Glance: