You Found the Right Plumber!
SEWER DRAIN CLEANING
VIDEO INSPECTIONS
Experience You can Trust!
Some sewer and drain clog problems in Woodstock can seem like a mystery. If you have a sewer and drain cleaning problem that seems to re-occur periodically, we can help you get to the bottom of the problem by performing a free video inspection of your sewer and drain issue!
Most of the time in Woodstock Ga, it's a simple sewer and drain stoppage issue. Once we get your sewer and drains running, we can show you how much time you may have left on your sewer or house drain systems. Should you need a permanent solution, we'll give you multiple repair options which generally cost 20-40% less then the sewer and drain solutions proposed by our Woodstock compeditors with less damage to your property!
We can tell you if your drain problems are from corroded, damaged or broken pipes, root intrusion into your sewer and drains pipes, or a stoppage from a foreign object clogging the pipe. Plus, we can determine the exact location and depth of the sewer and drain problem!.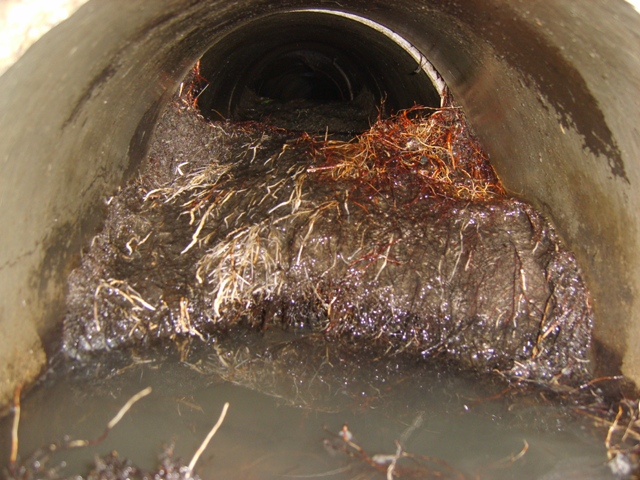 Our sewer and drain video and sewer line location equipment allows us to place a video camera down your sewer and drain line that then transmits video through fiber-optic cable to our high resolution monitor above ground. By doing this, we can see the type of problems which may reside within your sewer and drain line in real-time, determine the exact location of the drain problem if one exsists as well as the condition of the pipes and then quickly make the necessary repairs if needed to have your sewer and drain pipes working again as soon as possible.
With our sewer and drain cleaning and root cutting services, we'll not only get your sewer or drain line flowing again - but we'll also include a free video camera inspection on your sewer drain so you can see the roots in your pipe if any.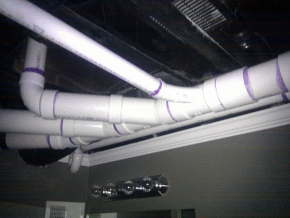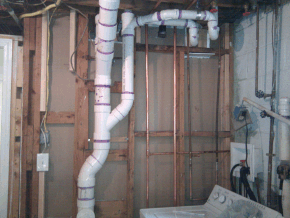 Guaranteed
Drain Cleaning Guaranty!
it's unclogged for Good!
We offer a full one year pipe clog gaurantee on sewer and drain cleaning or root cutting in Woodstock Ga! If the sewer or drain clogs up again after our sewer root cleaning service has been performed, we will return once again within a single year and clean the sewer root stoppage for free!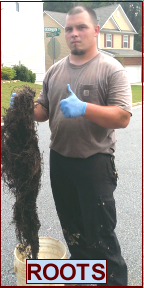 We'll unglog your Sewer or Drain for Good!
Includes Up to 130 feet of sewer rooter cable (Outside Sewer Main).
Toilet Overflow
Toilet Gurgle/Backup/Overflow
toilet gurgling?
If you hear gurgle noises coming from a toilet or other fixture; it's important to stop using all plumbing now! Toilet backups/stoppages can be a nightmare, causing toilet and even raw sewage water to escape the toilet seal and flood sewage across your floors and into the sub-flooring. Even if this water is cleaned up quickly, sewage water from toilet backup/stoppage can start to grow deadly bacteria or mold almost emeadiatly. Valu-Rite Plumbing will clear the toilet backup/stoppage (without pulling the toilet) in Woodstock, or there's no charge for the attempt. Our Woodstock customers can rest assured, we can get your toilet backup/stoppage cleared quickly and clean up the sewage mess as well. We can extract any spilled sewage water and work with your insurance company to quickly get the repairs you need underway, or get the cleanup itself paid for.
Benefits
Benefits of Valu-Rite Sewer and Drain Cleaning
free video inspection!
Sewer and Drain Video Inspections Always Included in Woodstock.
No Dispatch Fee in Woodstock!
Get Your Sewer and Drain Pipe Flowing & Get Options For Preventative Maintenance or Permanent Solutions
1 Year Sewer and Drain Warranty and Return Visit if needed FOR FREE!
Process
Our Sewer and Drain Cleaning Process
the way it should be!
Unclogg The Pipe & Re-Establish Flow
Video Inspect The Drain Pipe
Provide You With Multiple Options