$50 Off ANY Water Heater Repair in Woodstock Ga!
SCHEDULE NOW?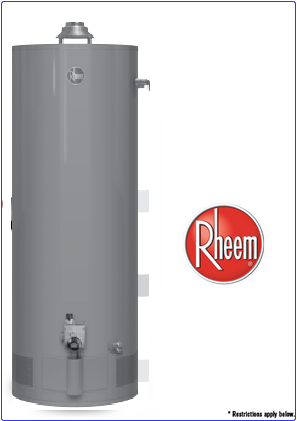 If you've lost hot water to your home or office, Valu-Rite Plumbing can get you back up and running very quickly with very minimal costs in the Woodstock area.

Water heater repairs such as the temperature and pressure relief valve, can cost you big money on your water bill!. These type repairs, as well as water heater shut-off valves, water heater burner assemblies, water heater thermal protection, thermastats, elements or water heater leaks does not have to mean you need a new water heater.

We will visit your property free of charge to diognos the cost of repairing your water heater issue in Woodstock, Ga.

Valu-Rite Plumbing can repair any make or model water heater including Rheem, Ruud, A. O. Smith, State, American, Whirlpool or Kenmore gas or electric water heaters.


Many companies advertise a low price on water heater repairs or replacement but hit you with code upgrades and extras once they get in your door. With Valu-Rite Plumbing, there will be NO hidden costs or extras that wasnt listed up front in Woodstock and nearby areas. If we can't fix it; there will be NO CHARGE!
SEND INSTANT QUESTION?

REQUEST THIS SERVICE NOW?

RETURN TO SERVICES MENU?


Valu-Rite Plumbing Guaranteed Price before we Start!
A Valu-Rite courteous technician will visit your property, and give you a
FREE, GUARANTEED price quote before any work is started. If you don't like the price, you pay nothing for the visit!
Valu-Rite Plumbing Guaranteed Warranty!
All Valu-Rite Plumbing Labor is under warranty against defects found in workmanship to plumbing piping or connections to valves or installations to appliances. Appliances or valves, fixtures carry a manufacturer's warranty as well.